Responsible Investing at Bridgeway
We have always believed that we can make a difference in the world through our investments.
As a signatory to the United Nations Principles for Responsible Investment (UN PRI), we are committed to the aspirational principles for incorporating ESG considerations into our investment approach.

We may incorporate ESG considerations in a number of ways:
In research, portfolio construction, and investment design
Through our proxy voting for client accounts
Through client-specific requests
Our Approach to ESG and Responsible Investing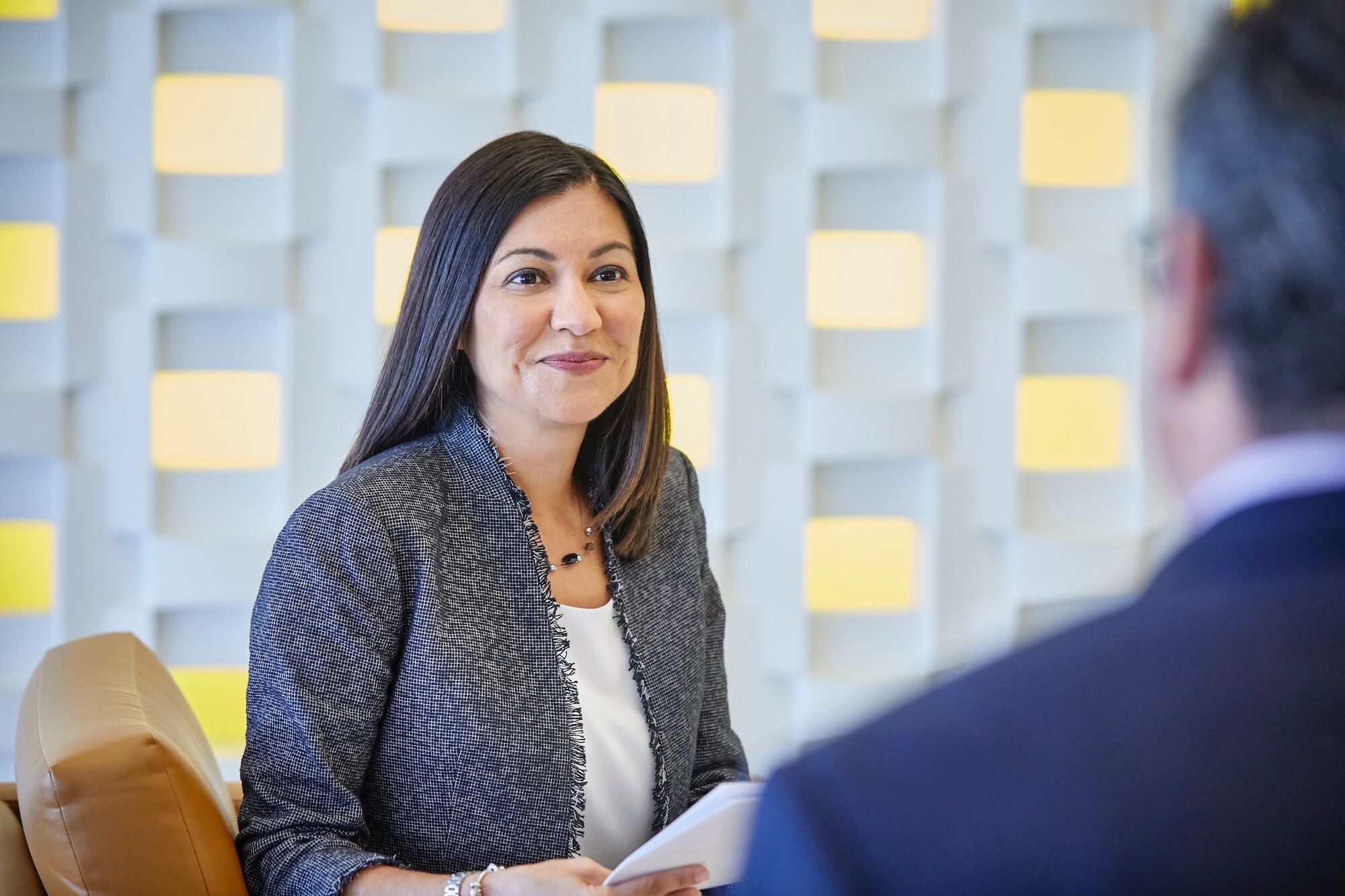 We believe markets to be largely efficient and strive to provide systematic exposure to certain risk-based and behaviorally driven factors that can be combined intelligently to deliver results for investors.
Our ongoing investment in the research and design of our investment strategies, including ESG-related approaches, seeks to ensure style and returns consistency, while continually evaluating new data, statistics, investment ideas, and quantitative methods.
We have a long history of accommodating client-specific requests and exclusions of certain securities from an investment universe, such as those deemed socially or environmentally undesirable, or operating in regions where human rights abuses are prevalent.
In addition, we are responsible for voting proxies on behalf of clients that have granted the authority to us. We have engaged Institutional Shareholder Services, Inc. (ISS), a third-party proxy voting agent, to provide proxy voting research and execution services on behalf of our clients, while we reserve directive control over ultimate proxy voting. Typically, we follow the ISS Socially Responsible Investing (SRI) Proxy Voting Guidelines.
Our Commitment to Responsible Investing
We are committed to continually evaluating practices and principles related to responsible investing, including the UN PRI.  As a signatory to the UN PRI, and as institutional investors, we have a duty to act in the best long-term interests of our beneficiaries, including how we address ESG issues. Therefore, where it is consistent with our fiduciary responsibilities, we commit to the following:
Principle 1: We will incorporate ESG issues into investment analysis and decision-making processes.
Principle 2: We will be active owners and incorporate ESG issues into our ownership policies and practices.
Principle 3: We will seek appropriate disclosure on ESG issues by the entities in which we invest.
Principle 4: We will promote acceptance and implementation of the Principles within the investment industry.
Principle 5: We will work together to enhance our effectiveness in implementing the Principles.
Principle 6: We will each report on our activities and progress towards implementing the Principles.
Responsible Investing Committee
Bridgeway's President provides ultimate oversight of the firm's responsible investing efforts and is supported by the Responsible Investing Committee, whose members are tasked with: developing and overseeing processes and systems to meet the aspirations of the UN PRI; identifying other ESG-oriented organizations and guidelines related to responsible investing; administering Bridgeway's responsible investing and proxy voting policies, which are executed by the Investment Management Team; and considering complex proxy voting cases referred by the Investment Management Team.
Our Commitment to ESG Through Firm Management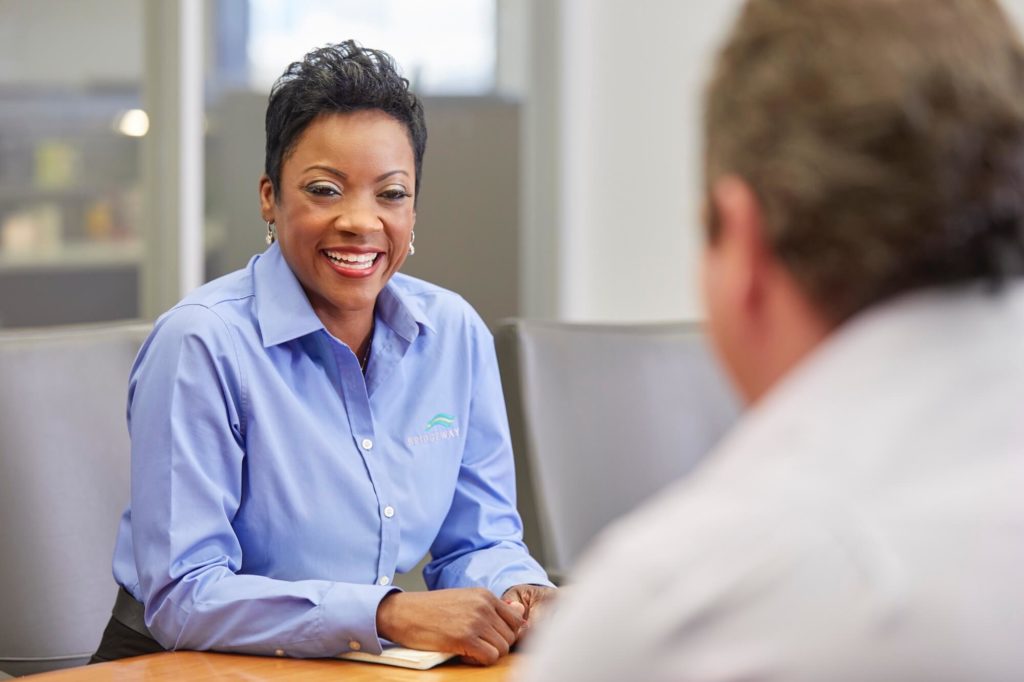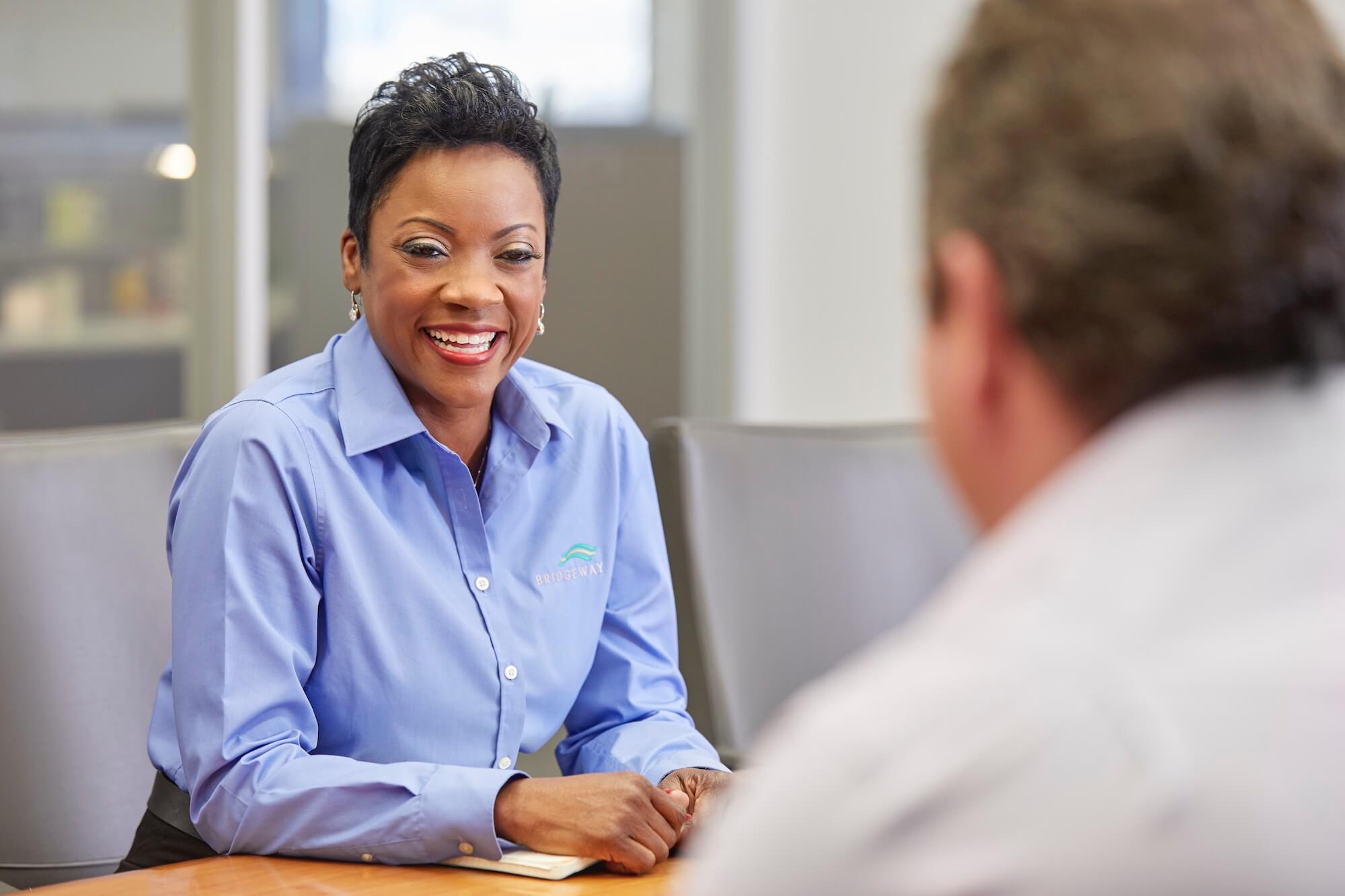 Applying ESG principles to day-to-day firm management springs from an innate part of who we are. Our firm's culture spurs us to continually seek ways to improve the application of ESG principles in our daily work. To date, we have incorporated the application of ESG principles by:
Fostering an environmentally friendly workplace.
Demonstrating a deep commitment to diversity, equity, and inclusion.
Acting to create a strong governance framework for the management of the firm.
Our Commitment to ESG Through Philanthropy
Bridgeway Capital Management strives to be a leader in relational investing, which bridges the gap between results for investors and returns for humanity. We donate 50% of firm profits to organizations tackling some of the toughest problems on the planet.
Bridgeway staff donate time, energy, and other talents through positive action for the growth of our communities locally and globally. We strive for transformative change and to create an extraordinary future for our clients, community, and world.
To learn more, visit the Giving Back section.
Learn More