A Special Culture for a Special Firm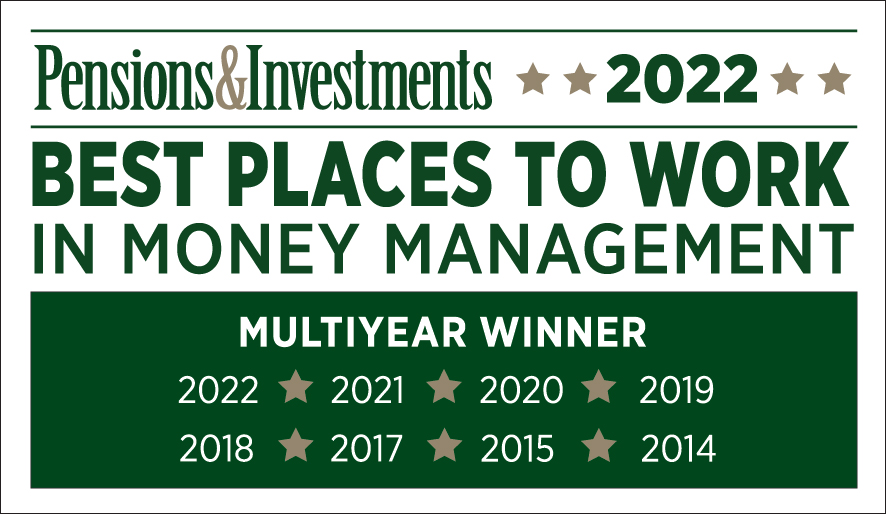 Click image above for important disclosures
Our unique culture drives our search for talented people. We seek out candidates who share the values that we believe are foundational to our day-to-day world and who embrace our collaborative environment.
We consider all long-term staff to be Partners, reflecting the commitment that we make to one another. Every Partner is a steward of our organization and our clients' resources. We take our fiduciary and financial responsibilities very seriously. Putting our investors' long-term interests first is the guiding principle behind each of our decisions and actions.
Giving Is a Firm-Wide Commitment
We are committed to contributing to transformative change in our communities. To achieve change, our firm gives back by donating 50% of our earnings to organizations making a positive impact for humanity. We back these financial resources with our human resources, encouraging Partner involvement in their respective areas of passion.
Diversity Matters
We believe Bridgeway is one of the most diverse firms in the investment management industry on many metrics and we strive to keep it that way for the benefit of our clients, colleagues, and community:
67% of Partners identify as a minority or woman (or both)
60% of our portfolio management team identify as a minority or woman
Open Positions
Director of Institutional Sales and Client Relations
Posted October 3, 2023