HOUSTON, May 7, 2020 — Bridgeway Capital Management (Bridgeway), an independent, statistical, evidence-based investment manager, announced today that Geoff Crumrine has joined the firm as Partner, Head of Client Service and Marketing.
In this position, Crumrine will lead the team responsible for client development efforts that focus on continued growth in Bridgeway's institutional separate accounts, sub-advisory services and mutual funds. In particular, he will help broaden the firm's service to clients to include US, international, emerging market, and alternative equity strategies. Bridgeway believes principles are the foundation of prosperity, and Crumrine's depth of experience and relationships will accelerate efforts to become a preferred steward of assets for institutional clients and the consultants who serve them. He also will guide a client service approach that upholds Bridgeway's servant leadership model and commitment to putting the needs of investors first.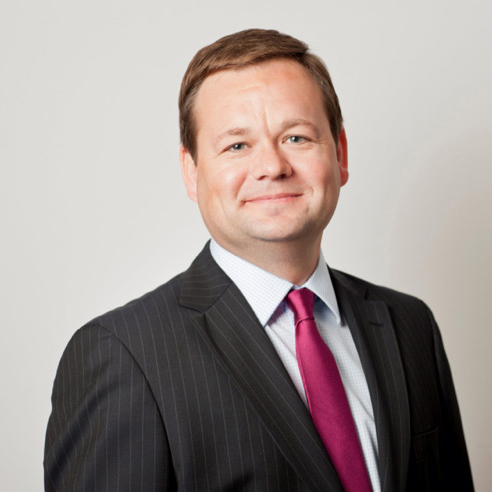 "We are always searching for that rare alignment of passion and expertise to join the Bridgeway team, and we structured our firm systematically from inception to hire top talent when others are pulling back so that we are positioned to come out ahead in a recovery. Geoff is one of those people we just knew we had to have," said Tammira Philippe, President and CEO. "Geoff's vision for his new role and building an enduring firm is tightly aligned with ours, and we look forward to the many contributions he'll make to our clients, colleagues, and community."
Crumrine brings to Bridgeway more than 25 years' experience in financial services, having operated in various external and leadership roles in consultant relations, client relationship management, sales, marketing, retail, and support functions. The investment strategies he's represented include global equity and domestic fixed income, hedge funds, and various other alternative strategies. Crumrine's approach matches Bridgeway's commitment to serving clients who value independent thought, embrace a long-range mindset and share a vision to directly benefit humanity.
"I'm delighted to join Bridgeway and its client-focused team that pursues an extraordinary mission," said Crumrine. "The firm is known throughout the industry for its distinctive approach to money management, and the dedication of its team who've been working together for decades to build an enviable brand that unites service to clients and community. In the fabric of the firm, Bridgeway embraced high ESG standards before ESG was a widely used term, and I look forward to working with investors and our team to address evolving needs in that area as well."
Crumrine reports to Tammira Philippe, Bridgeway's President and CEO. He will work closely with the other senior leaders and will direct an experienced Client Service and Marketing team focused on a deep commitment to clients and achieving business growth as a result of building trust and delivering as designed.
About Bridgeway Capital Management
Bridgeway Capital Management offers expertly designed investment strategies, sub-advisory services, and mutual funds to select institutions and advisers. Bridgeway believes that a disciplined statistical process –grounded in academic theory and fundamental data – drives success in long-term investing. Putting investors' interests first is a hallmark of the firm's unique culture and core business values of integrity, performance, efficiency, and service. Committed to community impact, Bridgeway donates 50% of its profits to non-profit and charitable organizations and helps tackle some of the toughest problems on the planet. An inspiring account of some heroes that Bridgeway has supported in communities in Africa is highlighted in To Stop A Warlord, by Shannon Sedgwick Davis, CEO of Bridgeway Foundation. More information on Bridgeway is available at bridgeway.com.
Media Contact:
Tony Ledergerber, Bridgeway Capital Management
(832) 204-8218
tledergerber@bridgeway.com